This I Believe
February 21, 2018
It is my belief that humans, contrary to popular belief, are inherently good. There are bad things in the world, of course, and we are reminded that every time we watch the news. Another shooting, another fire, another death. It's easy to get caught up in all that negativity and hate that is shown.
Humans can be taken over by that desire to own things. They want to have control. Bad things happen because people get these ideas of control and ownership in their heads. A bad decision does not make someone a bad person.

Since I was little, I was trained not to trust people. Don't talk to strangers, don't get rides home from people you don't know, don't accept candy from the old woman. I was not taught how to respond when the boy came up to me and complimented my hair or when the lady at the pool said i had a great laugh. My point is, for how much bad there is in the world, there's so much more good.

My psychiatrist told me that our brains react more to negative stimuli than they do positive stimuli. They do this because of our natural impulse to say out of harm's way. It's hardwired into our brain to recognize negatives and danger and get out of the way. This instinct has kept humans alive since the dawn of human history, but now it affects every part of our lives. Negativity is, to our brains, more important than positivity.

I believe that a conscious effort must be made to focus more on positivity. I wouldn't consider myself an optimist- not even close- but I try not to have as pessimistic of an outlook on things as I used to.

I'm not saying we should ignore the bad things going on all together. It's important to stay updated and aware of what's going on in the world, but it shouldn't consume your life. I have an anxiety disorder, and for me, part of that means getting unhealthily obsessed with the state of our declining world. I get so worried about it, sometimes I can't get out of bed because of fear. This is why it's so crucial for me to start focusing on how people are, for the most part, good.

I believe in second chances. There are certain circumstances where this isn't valid, but I do believe people change. After time and effort, people do change.

So, I believe that people are good. At their core, humans want to help and improve. It's so hard to remember that in a world that seems to be filled with hate.

I believe that good always wins against evil. When we focus on that good, we'll see how much there actually is in our lives.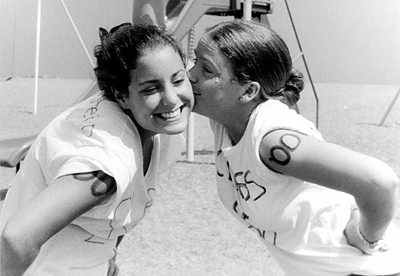 © Jessica M., Marblehead, MA