Who will be the NBA MVP?
March 28, 2019
Every NBA fan knows of all the great talent there is in the league today. From guards to forwards to centers, all across the United States there are some really incredible players. The NBA's MVP (Most Valuable Player) Award is always a big discussion come playoff time. The MVP award is giving to the player who overall performed the best in the season. In the past, this award was decided by votes of NBA players. However, since the 1980-1981 NBA season, the MVP award has been selected and determined by sportswriters and other broadcasters. The members of the voting panel each make a vote for first to fifth place selections. Starting in 2010, fans were able to vote for the award and give their opinions on the best player in the NBA. Many great players in the past won this award by playing their hearts out on the court.
In the 2017-2018 NBA season, Houston Rockets guard, James Harden, took home this award. Harden had a tremendous season, recording numbers that most players will never get close to. James Harden averaged about thirty points per game last season, nine assist, and five rebounds. Harden broke records as he pushed through the 2017-2018 season. Additionally, Russell Westbrook of the Oklahoma City Thunder won the MVP award in the season prior. Westbrook is a one of a kind player with extreme athleticism. He broke records that season as he averaged a triple double while getting 41 total triple doubles.
This season there are a few stand out players that are considered to be in the MVP race and have proven that they deserve this award. The top players this season and MVP favorites are Giannis Antetokounmpo of the Milwaukee Bucks, James Harden of the Houston Rockets, and Paul George of the Oklahoma City Thunder. Most people agree Giannis Antetokounmpo deserves the award, however many also feel Paul George deserves it just as much. In my opinion, Antetokounmpo deserves this award because he's leading his team to the top of their conference and he has an incredible work ethic.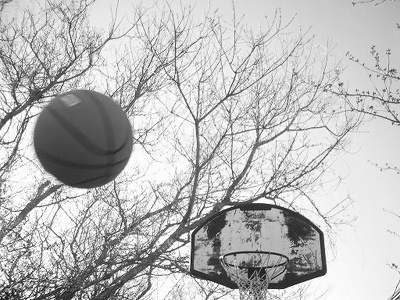 © Ali C., Hyannisport, MA