Life of Kevin Durant
June 7, 2021
What NBA player is ranked 9th all-time in points in the playoffs, 31st in the all-time scoring, and the cover athlete of 2k15? It's Kevin Durant. I will talk about his early life, his high school and college career, and his NBA career.
Kevin Durant was born in Washington D.C. on September 19, 1988. He grew up just outside of DC in Seat Pleasant, Maryland. He lived with his brother his mother, Wanda Pratt, raised him together with his grandmother. At the age of 10, Kevin Durant decided he wanted to become a professional NBA player. His mom was very supportive and said, "If you work hard and get in shape you can do anything." Kevin and his brother loved to play sports. They rooted for the Baltimore-area sports teams, including the Washington Wizards, whose stars included Michael Jordan. Kevin Durant got to meet Michael Jordan after winning MVP of a tournament. Kevin Durant and his brother were very good at sports and they played co-ed sports. Did you know that even though that the brothers had a great bond they never were on the same team? At 11 years old he started playing AAU basketball for the prince George Jaguars. Did you know that Kevin Durant wore 35 in honor of his AAU coach Charles Craig who died at age 35?
During College, Kevin Durant attended Texas University. During the season he averaged 26 points, 12 rebounds, and 1.5 assists per game. According to Ducksters, "Kevin Durant won many Player of the Year awards including the prestigious Naismith and Wooden award. In the NCAA tournament, Texas lost in the 2nd round. Even though they had a bad NCAA tournament Kevin Durant was predicted to be a lottery pick in the NBA. In the 2008 NBA draft, Kevin Durant went 2nd overall pick to the Seattle Supersonics behind Greg Odon. In Kevin Durant's rookie season he averaged 21 points, 5 rebounds, and 2.5 assists per game. He did put up impressive numbers but the Supersonics record was 20-62 and was the last place team n the Western Conference. According to NBA.com "Kevin Durant won Rookie of The Year during the 2007-08 season
In the 2018 season, Kevin Durant won an NBA championship with the Golden State Warriors. In the NBA regular season, Kevin Durant averaged 26 points per game, 6.4 assists, and 6 rebounds per game. During the playoffs, Kevin Durant didn't disappoint GSW (Golden State Warriors as he averaged 29 points, 8 rebounds, and 5 assists per game. Kevin Durant, had lots of help as the splash bros were on his team. Steph Curry and Klay Thompson. According to Statmuse.com "Klay Thompson averaged 19.6 points, 4 rebounds and 2 assists per game. Also according to Statmuse.com, "Steph Curry averaged 25 points, 6 rebounds and 5 assists per game. This means they averaged a total of 73.6 points combined with a game. An NBA team averages 113 points, which means Klay Thompson, Steph Curry, and Kevin Durant scored about 64% of the team's points! In the NBA championship, the Golden State Warriors versed the Cleveland Cavaliers who had 1 of the greatest players of all time Lebron James. During the 2018 playoffs, Lebron James was the leading scorer of the 2018 playoffs as according to, NBA.com, "Lebron James averaged 34 points, 9 rebounds and 9 assists per game. That means he almost averaged a triple-double. Even though the Cavs had one of the best players of all time (Lebron James) the Warriors had too good of a superteam, they swept the Cavaliers 4 games to 0. Kevin Durant averaged 29 points per game and leading the Warriors in scoring, but he wasn't the only one who contributed to the series. Steph Curry averaged 27 points per game and Klay Thompson averaged 16 points. On the other hand, Lebron James and Cavs didn't put up a fight, as the Warriors out scored the Cavaliers 464-404. One player who did try his very hardest was Lebron James. Lebron James led the playoffs in points (748) assist (198) and the most win shares (5.2) Back to the Warriors Kevin Durant won Finals MVP. Kevin Durant also led the team in total points scored (115) total rebounds (43).
Kevin Durant has many accomplishments, awards, and accolades. Kevin Durant is an 11x time all-star ranked number 30 for most all-star appearances. Also, Kevin Durant is a 4x scoring champ, 4x scoring champ, 2x NBA champ, 9x all NBA player, 2007-08 Rookie of The Year. Kevin Durant is also a 2x All-Star MVP, a 2x Finals MVP, and lastly the 2013-14 MVP. According to Basketball.reference.com "Kevin Durant has a 100% of being a Hall of Famer.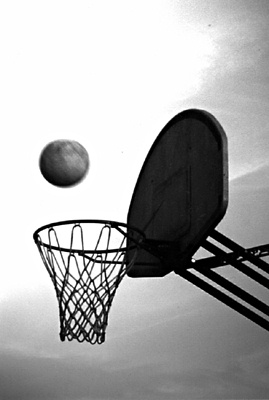 © Cassie H., Carmi, IL