Kevin Pearce : An Inspirational Snowboarder
October 19, 2010
On November 1, 1987, an amazing snowboarder was born. Kevin Pearce is the youngest child of Pia and Simon Pearce. He grew up with three older brothers, one of which has Down 's syndrome. At a young age, Kevin Pearce began learning how to snowboard. He began competing in Vermont snowboarding competitions and soon, he was competing with the best snowboarders in the world in competitions like the Winter X Games. He won many snowboarding titles like winner of the TTR Burton European Open in 2009 and winner of the 2009 Oakley Arctic Challenge. By age twenty two, Kevin Pearce had already been the Swatch TTR World Champion and had beaten well known snowboarder Shaun White twice in competitions. The Swatch TTR World Snowboard Tour is the most well known snowboard tour in the world. He was sponsored by many world famous companies like Nike 6.0 and Burton. Kevin Pearce was also a serious contender for the US Team for the Vancouver Olympics in 2010, however on December 31, 2009 Kevin was seriously injured.

While doing a training run on the very big Superpipe at Park City Mountain Resort in Salt Lake City, Utah, Kevin Pearce sustained a traumatic brain injury while attempting a cab double cork. He was training for the last event in the Vancouver Olympics halfpipe qualifier. A cab double cork is a snowboarding trick which involves two diagonal flips. While riding a halfpipe, snowboarders have to make split second decisions about weather they will do a trick, try to get more air for a next trick and other things. Even though professional snowboarders make it look easy, snowboarding is a dangerous and exhilarating sport. Because he misjudged his landing, Kevin Pearce's temple slammed into the wall of the halfpipe and he was rushed to the hospital at the University of Utah by helicopter. There he was in a critical condition for days. Instead of competing in the Vancouver Olympics, Kevin was forced to watch his friends do tricks on the halfpipe on television.

Through hard work and perseverance, Kevin's progress moved slowly. His traumatic brain injury affected his balance, sight, and more. While before, he was training for hard tricks and the Olympics, after his injury he was slowly relearning how to do things that people do every day like walk.

Even though he can't get back on the board yet, Kevin is driven by the thought of getting on a snowboard again. He has made some amazing progress in his recovery and is no longer at a rehabilitation hospital. He came home to live with his parents in Norwich, Vermont. Kevin Pearce's story is an inspirational one. Hopefully, someday this extraordinary snowboarder and person will be able to strap on a board again and drop down the wall of a halfpipe.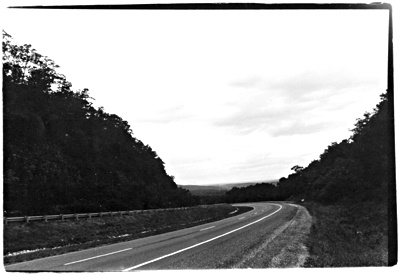 © Courtney R., Great Falls, VA