What a Waste
January 19, 2011
I wonder what it would feel like to give up baseball, to out of your way to help people you have lost their homes in a disaster, then have it all go to waste? I know a person who has had that happen to him, his name was Roberto Clement.

Roberto was born on August 18, 1934 in Puerto Rico. He was the youngest of seven kids, but he was the only one with the talent of baseball. At age eight Roberto started to play baseball and ran track. Then he started to play in the minor league then winter league. Then one day he got a call from the Brooklyn Dodger that signed him as an amateur free agent. On November 22, 1954 Roberto Clemente was drafted by Pittsburg Pirates from the Brooklyn Dodgers, He was their number one pick.

In Puerto Rico Roberto was a star; In America he was a nobody. But not for long, Roberto started to become a somebody again. People loved him he was a pro athlete. Roberto played an excellent 18 years of baseball with the Pirates. At the end of his carrier he had a .317 lifetime batting average. He had exactly 3,000 hits and was the 11th player to do so. Roberto achieved many other awards like the National league MVP trophy in 1966 or 12 Golden Glove Awards.



In 1960, six years after he was drafted, Roberto Clemente took the last place team, The Pittsburg Pirates and brought them to the top. Roberto carried the team to the World Series against the New York Yankees, and they beat them. Everybody thought that he couldn't do it but he did. Then Roberto did the unthinkable, in 1971 the Pirates made the World Series again against the Baltimore Orioles. After a good 7 World Series games the Pirates ended up winning again. Two World Series wins for Roberto Clemente, he was a star, and he was even better than he was in Puerto Rico. But the Pirates winning streak was coming to an end.


The reason his career ended was at the end of his last season (18th season) with the pirates after they won their second world series, there was an earthquake on New Years Eve in 1971. The earthquake was in Nicaragua in Central America. Roberto Clemente wanted to help the victims who've lost their homes. He was gathering supplies that would be shipped to Nicaragua and Roberto wanted to go. But during the flight to Central America the cargo plane went down over the ocean near Puerto Rico. Roberto Clemente was gone.


For me to give up baseball would be horrible, because I love the sport. I couldn't imagine what it would feel like to have that to me. Robeto just want it have people remember him and what he did. One day he said, "I want to be remembered as a ballplayer who gave all that he could give."- Roberto Clemente you should always remember Roberto Clemente and what he did. Give all that you got because, if you don't, you're wasting your life.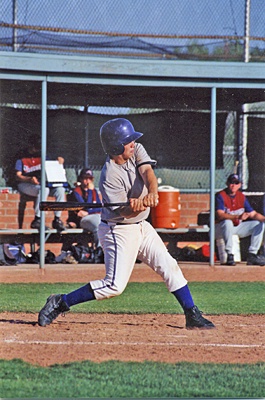 © Mark A., Phoenix, AZ