In Defense of Role Models
MAG
May 4, 2013
In the past year we have witnessed some of the most shocking scandals in the history of sport. With the celebration of the New Year still lingering, sports news kicked off with Lance Armstrong's confession to doping when he won all seven of his Tour de France titles. Skipping forward a few months, we heard about the arrest of Olympic runner Oscar Pistorius for allegedly murdering his girlfriend, Reeva Steenkamp. In my home country of New Zealand we've had sports scandals too: Rugby player Zac Guildford's seemingly incurable drinking problems and cricketer Jeetan Patel alcohol-fuelled altercation with a pub bouncer. These scandals are disturbing on many fronts, but perhaps the biggest question they raise is, should sports stars be considered role models?

It can be easy to forget that these stories involve the minority of professional athletes. Yes, well-behaved sports stars do exist. In fact, there are thousands of them, many of whom have done amazing things in and out of their profession. Take All Blacks rugby players Richie McCaw, Ali Williams, and Daniel Carter, for example. Not only did their team win the Rugby World Cup, but they started the charity For Everyone, which provides abandoned children across New Zealand with food, shelter, education, and sports equipment. Then there's Irene Van Dyk, a famous New Zealand netballer, who has played over 200 test matches for the Silver Ferns, maintained a goal shooting accuracy of 90 percent, and is constantly involved in charity work. Surely, sports stars like these deserve to be role models to children in New Zealand and worldwide? When you put the small group of bad actors aside, an infinite number of highly commendable and inspiring athletes still remains.

Whether it is a result of the media's immense scrutiny and interest in sensational news, society's generally pessimistic memory, or a combination of the two, people will always focus on the negative sports news. Many who oppose sports stars' role-model status are afraid that young ­people will copy the misdeeds of these sports idols. But recent findings prove that's not the case. Researchers at the Universities of Manchester in England and Western Sydney in Australia have found that young people are not swayed by sports stars' drug and alcohol use. "Our research shows that young people, both sporting participants and non-­sporting participants, don't appear to be influenced by the drinking and drug-­taking habits of high-profile sportspeople as depicted in mass media," said lead researcher Dr. Kerry O'Brien, at Manchester's School of Psychological Sciences.

But what about very young children, who are not old enough to make good choices about negative influences? Take Lance Armstrong. One may argue that his doping confession demonstrates that sports stars should not be considered role models – no parent wants their child to look up to a lying, cheating disgrace. However, all the media coverage of this scandal showed that Armstrong was punished for cheating by being stripped of
all his Tour de France titles. What child is going to emulate someone who is so negatively portrayed by the media? Armstrong's cheating would only be of concern if he was getting away with it or being patted on the back for it.

In conclusion, we should not generalize all sports stars as undeserving of role-model status. While we may hear more about the badly behaved athletes than the ones keeping clean and doing charity work, in truth the bad eggs are the minority and many admirable and inspirational players exist. Athletes work hard and deserve to be role-models, at least until they prove otherwise through bad behavior.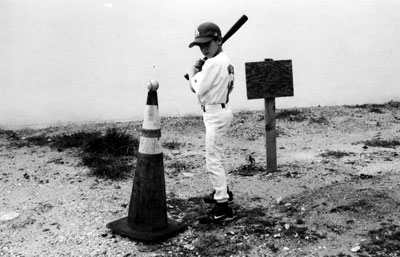 © Shelley G., Miami Beach, FL