I Run
MAG
September 14, 2014
When I run, I am running for my life. The dirt under my shoes is a trampoline, propelling me onward like a jellyfish on steroids. The smell of an oncoming storm, the sun rising over the trees, the coach telling me to "go, go, go, GO!"
I go. I go like it is all I have. I not only give it all I have, I give more than all of my opponents combined. I am the dragon, and they are the horrified peasants. I am the jaguar, and they are the gazelles. The sweat pools and burns my eyes, but I do not wipe it away, because it is my trophy.
When I run, electricity flows through my fingertips as the wind blows in my face, attempting to hold me back – a pathetic attempt. Electricity flows like the blood in my veins, keeping me breathing, holding me intact. It is my oxygen.
When I run, I feel safe. All of my troubles are left behind, because they cannot catch me. I run "over the river and through the woods" and through the place "where troubles melt like lemon drops high above the chimney tops," but that is not where you'll find me, because I've already passed it.
When I run, I am Tarzan in the jungle, I am Billy Elliot in his ballet shoes, I am the Doctor in the TARDIS, I am Matilda with a book, I am Spider-Man on his web.
When I run, I see the finish line. It is as close to me as a bond between mother and child.
I come in last place.
I said I run. I never said I was good.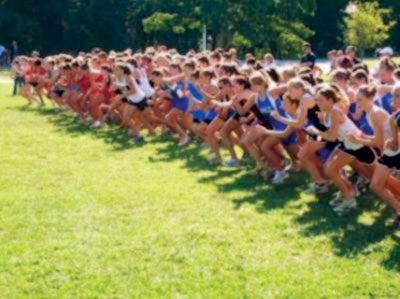 © Ashley R., Charlotte, NC