No Place Like England
August 2, 2011
It's just so different from America.  In America, everything looks the same.  Same intersections, highways, shopping malls, restaurants.  Everything is typical cookie-cutter American.  But when you come to England, especially London, everything is different.  It's not only different from America, it's different from  itself.  The shopping blocks are filled with shoppes created from all different mediums and all different sizes. The streets are tiny and overcrowded, but not to the people who live there. To Britons, it's normal. It's home.


My England trip has so far been something I could have only dreamt about.  I've met David Tennant and Catherine Tate, ate sausage rolls from Gregg's, won tickets to Much Ado About Nothing, and almost got onto the Pottermore website with my cousin, Brogan. We were THIS CLOSE.

A cool breeze blows through the open doors, trying to expel the warm air. Air conditioning is rare here, in a country so high up north. The sky's gone from blue to cloudy, the weather staying a steady, muggy warm. Of course, I'm used to 100ºF+ weather in California, so this is nice for me. For them, my family, and other Britons, it's dreadfully hot.



I can see the tall buildings of central London from the living room couch. The cluster of apartment buildings all have their own names, like something from an English fairytale. It's all so surreal. I haven't been able to get over the fact that I'm back here, that it's only been two years since I've left. A deep breath reassures me this is real, this is happening.

And then I'm looking up at Doctor Who playing on the living room television. Doctor Who, the love of my life. Then I'm reminded of last night, how I saw David Tennant and Catherine Tate on stage in London's West End in Shakespeare's Much Ado About Nothing. The show had been sold out from the beginning of the year, (it was only running from June until early September), but we had won lottery tickets. The whole of the show, I was in a sort of daze. I kept thinking to myself, "This is real. I'm watching David Tennant on stage. David Tennant…" David Tennant, whom I've met and gotten his autograph and a picture. David Tennant, who played the Doctor on Doctor Who.
?Then I'm whisked back into the real world. Nine more days and I'll be back to my real home. Nine more days and I won't be able to drive on the left side of the road. I won't be able to chat with my family in the same room, it will be back to Skype, back to emailing and Facebook. I'll be eight hours behind, I'll be going to bed when they're getting up in England, I'll be eating lunch when they're eating dinner. Everything, sadly, will be back to normal again. My surroundings, my bedtime.

Myself.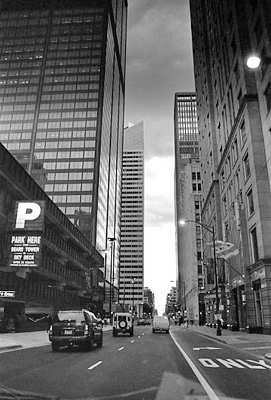 © Alexandra K., Chicago, IL