Visitor To Russia
MAG
August 18, 2011
Because you decided long ago that guidebooks were for "Ugly American" tourists –
Not polite and savvy sightseers –
I find myself lost in St. Petersburg's busy maze of cobbles and cigarette smoke,
Wondering who was the "Peter" who owned this sprawling burg?
I suppose he must have been a king
Or at least a noble.
He probably built his tall castles of stone and glass
Then laughed at the moss and mud creations of the peasants.
He probably threw scraps to his hunting dogs beneath the table,
And ignored the winter-hunger wracking his province
Just outside the door.
Whoever he was, he certainly never prepared for me –
My tentative high-heeled footsteps and my clacking luggage.
He never planned to meet me at all, let alone try to enjoy a week
(or, god forbid, longer)
Embracing me in the cold arms of his city,
Guiding me through tall cages of streets
And folding me up in his night-arms
So I fall asleep to his truck-purring snores.
All I ask, as I struggle with my heavy suitcase,
(Past several glaring Russian men who look nothing like the stereotypes
You always went on about)
Is that he give me just one chance
To lightly drift off against his collarbone
Before jostling me awake on his way out the door.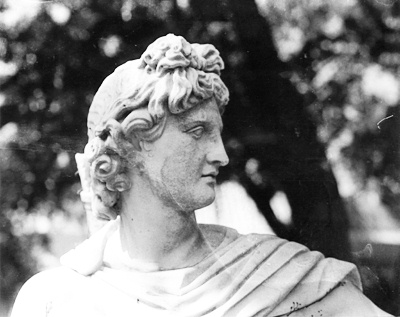 © Josh W., St. Petersburg, FL