Duluth: City on the Lake
March 30, 2009
Seagulls screech overhead. Not far away, an oar boat honks loudly. The sounds of people talking and laughing are everywhere. The smell of popcorn is carried on the fresh breeze blowing off the lake. Duluth is a city full of sights, smells, and sounds. My family visits it often, but each time is a new adventure. I'm not sure why, but it has always fascinated me. I love sitting on the dock, watching boats glide under the bridge, wandering through shops downtown, and visiting the aquarium.

Duluth, Minnesota, was founded in 1870. It is the county seat of St. Louis country, and is located at the southeast corner of the county, on Lake Superior. Duluth is the third largest city in Minnesota, with a population of 86,918. It was named after Daniel Sieur DuLhut, a French explorer.

Native American settlements were first found in the area by French explorers in the late 1600s. Soon after, Duluth became an important trade and shipping center for the timber industry. In 1865, iron was discovered, making Duluth a major ore shipping point. When the St. Lawrence Seaway opened in 1959, it became one of the Great Lakes' leading ports for exporting grain.

Duluth is the second largest Great Lakes port. Iron ore, grain, and coal are just some of the things shipped into Duluth by huge freight ships. Duluth's harbor is essential to the city's economy, but other industries, like fish processing, and manufacturing steel, concrete, paper, and other things, are also important. There is a military air-defense installation at the Duluth International Airport, which is also valuable to the economy.

Tourism is also very important to Duluth. People are attracted to its natural scenery, as well as the museums, zoos, and of course, the many gift shops downtown. Duluth is the home of the Great Lakes Aquarium, which is the only all-freshwater aquarium in the United States. The Aerial Lift Bridge, though, is the thing that most people want to see when they visit. Standing nearly 400 feet tall, it is a spectacular feat of engineering. The Lake Superior Maritime Museum, where you'll find everything you ever wanted to know about and more about ore boats, the lift bridge, and other things, is just a short walk away from the bridge. If you visit Duluth in the winter, you can go to Spirit Mountain to ski or snowboard.

Duluth is very important to Minnesota's economy and tourism. From bridges to museums, zoos to antique shops, Duluth has it all. No matter what your interests are, Duluth has something for everyone.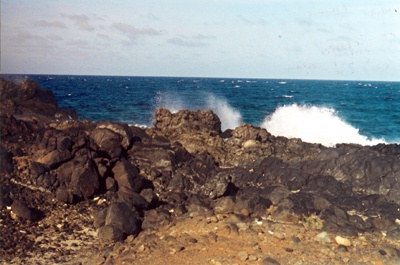 © Matt A., Smithfield, RI