In Search Of Calamus
March 18, 2013
Summary:
The story starts out with King Adonis getting sick and then unable to rule the city of Athens.
The doctor then tells Aristides that he must climb Mount Olympia in order to get an herb called Calamus.
While Aristides is climbing Mount Olympia, he meets many creatures from Greek mythology including a Cyclops, the Sphinx, a Griffin, and a Manticore. Some of them try to kill him while others try to help him. Read and find out!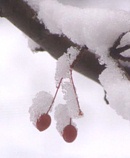 Edward C.
In Search Of Calamus