Of Silence and Secrecy
October 12, 2012
Summary:
For centuries, the races of Anovas have lived in harmony. Despite their vastly different cultures and beliefs, they have found ways to solve any conflicts that arise between them with (relatively) little bloodshed. Recently, however, every race seems to care less about diplomacy and compromise and more about solving their disputes swiftly, by any means necessary. Reports of border scuffles and genuine battles have been flooding in from all corners of the world. Treaties have been violated, and old allies are being called upon to offer military aid.
At the center of all the power struggles and brawls that have escalated into organized battle are the two oldest, most powerful races in Anovas: the humans and the Tagen, the "angelic ones." Tensions have been high between these two peoples since the dawn of time, and as the world around them devolves into hostility the tensions have risen to their breaking point. One wrong move and Anovas will be rent apart by civil war.
The only hope of stopping it rests with two leaders: Alyce Raget of the humans, and Samuel Everson of the Tagen. Both are young and inexperienced, and both are willing to do anything to save their land from disaster. Can the old animosities and bad blood be ignored in favor of peace, or is the world doomed to drown in the blood of its inhabitants?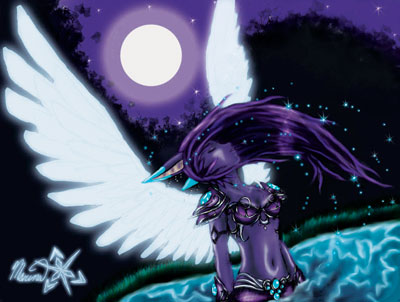 Kat J.
Of Silence and Secrecy