Bits and Pieces
January 13, 2013
Summary:
Her room was different; it was cold. Her room was never cold. It felt empty. She was always welcoming and kind.
Her bed felt rock hard and unused. I'm still pretty sure she sleeps in it every day until after noon. Rinka always slept in. Except on school days. She was the one who woke everyone else up at four in the morning. That's why it was so difficult to believe that she killed herself. That she ripped herself out of the promising life she was going to have, out of the privileged life she had.
***
Rinka would have hated this, simply for the fact that they weren't playing her favorite music, and everyone was dressed in dark forlorn colors. She would have wanted everyone to wear tutus, crazy shirts with their names in funky colors written in blow paint on the front and back, so she wouldn't forget them. She would have wanted them to be playing a cheesy song like Pop goes the Weasel, or Barney's theme song. Rinka was weird and cool like that. She wouldn't have cared that people were weirded out. She was always in it for the fun.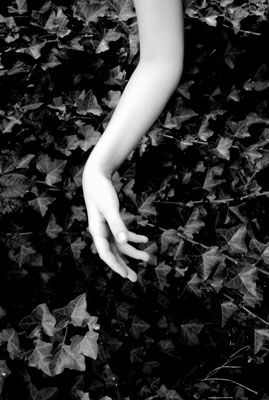 Kenzie B.
Bits and Pieces