Summer in the Land Down Under Guardians of the Ocean
March 18, 2012
Summary:
Eons ago when the earth was beginning to take form there existed no creatures on the planet. Gradually as time progressed species began to exist on both land and in the ocean. One day which would be known as New Dawn, a blue comet was passing in the sky. Aligning with the rising sun as well the setting moon from the four corners of the world a flash of blueish white light blanketed the sky.


Upon vanishing from the sky a small cove rose from beneath the waves. As the story would be told coming out from the cove a young girl looked on the world for the first time. Feeling the thirst grip her throat she dived into the water taking a drink of the sea water. At that moment the very ocean spoke directly to the girl who would become known as "The First". Telling the first that she would need to carry out on task.


To watch over the ocean as well those creatures who called the sea their home from any threat that would come way. That very night while the moon shinned directly upon the cove a single figure rose from the water. The boy was covered in a black armor that was strong as a great white's teeth his eyes also glowed bright blue. From that point on he was known as the Warrior. Beginning the line of Warriors of the Moon.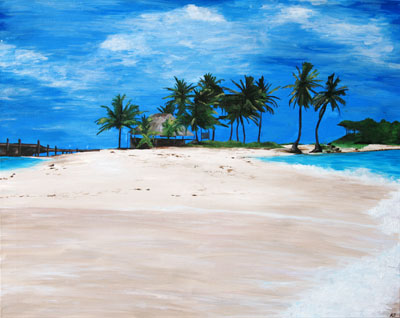 Werkheiser2011
Summer in the Land Down Under Guardians of the Ocean