Allowing Teenagers To Vote Is......
April 27, 2010
Should teenagers vote? Allowing teenagers to vote is not smart. Teenagers might make the wrong decisions; they don't have to pay taxes, and are just becoming mature.

To begin with, teens from 13-17 should not start voting. For example, they might make the wrong choices. Teens don't care about who's president, they care about fun. All they know about the debates are what they're parents told them. And if people give them the right they're just going to guess. Also teens can't think like adults can. So teens should do what's right and not vote if they're not sure. That's why teens shouldn't vote.

Another reason teens shouldn't vote is because teens don't have to pay taxes and pay bills like adults do. To support my reason for thinking this is because teens don't have to pay bills and taxes, so why should they get the right to do anything. They don't take care of themselves; their parents take care of them. And then their parents are going to have to take them to the polls, unless they live close. Plus they could be doing more and important things then voting. Also, many teens are in full education, and don't need to get caught up worrying about presidents, debates, polls, and stuff like that. And they're not and independent adult. In conclusion, that's the reason why teens shouldn't start voting.


Also, teens shouldn't vote cause they might not have reached maturity. To start with, teens don't completely understand and they might be voting for the wrong reason. Their teachers might not educate them enough about politics and the world enough for them to start voting. Adults should be the only ones eligible to make adult decisions. When voting you have to look at different perspectives, teens should be focusing on different things. However, that's why teens from 13-17 should not be eligible to vote.


It is not wise to let adolescents start to vote. For instance the wrong decision they might make. Also, paying bills and taxes aren't for teens. And lastly, they might make imprudent decision. Vote. Why? Folks fight. For this right. It's not just a word: Vote! It's how you make your voice heard.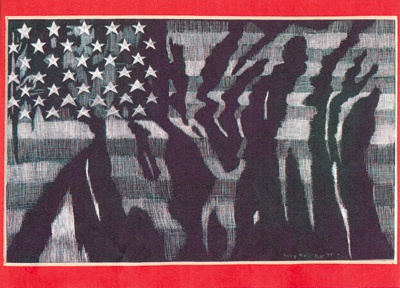 © Haley M., Ellinwood, KS