Mitt Romney and Barack Obama: Dropping the F-bomb
June 30, 2012
They are slipping away from the American people without us even noticing. These guys are hard like concrete, and very good at hiding behind any story. It's a four letter word. Do you know what it is? It is a fact, and with a presidential general election around the corner; voters need to put theirs on the ironing board and get them straight.

Endless controversy exists over H.R. 3590, "The Patient Protection and Affordable Care Act", dubbed 'Obamacare.' With this bill, health insurance companies are prohibited from discriminating with higher rates based on gender. It guarantees that no one will be denied coverage due to pre-existing conditions. Young adults can stay on their parents' healthcare plan until they are twenty-six years old. Furthermore, Obamacare eliminates annual and lifetime caps. On most benefits, dollar limits cannot be imposed in any health plan or insurance policy issued or renewed on or after September 23, 2010.

Despite these facts, Mitt Romney publicizes that it is among his highest priorities to repeal The Patient Protection and Affordable Care Act.
Exhibit B: 4,439 casualties were suffered by the United States in the war in Iraq. Almost one trillion dollars were spent funding the war. On August 31, 2011, President Obama announced the end of Operation Iraqi Freedom. By the end of December, all United States combat troops left the country. Nearly nine years of conflict came to end, a campaign promise Obama made good on.

Regarding the economy, President Barrack Obama, in bailing out General Motors, saved the jobs of over one-million middle class American workers. One hundred percent of outstanding loans have been repaid to the federal government. All Big Three automakers—GM, Chrysler, and Ford—are profitable for the first time in seven years, and GM is back on top as the world's number one automaker.

Although President Obama has enacted these positive things, he faces criticism for raising the national debt. Practically all presidencies have seen a rise in debt. From January 20, 2001 to January 20, 2009, the national debt increased eighty-nine percent under President Bush. It is ludicrous for Republicans to base their disdain of President Obama on the increased national debt.

Nevertheless, millions of Americans are voting for former Massachusetts governor Mitt Romney. Before casting your ballot this fall, I ask you to do merely one thing—remember the facts.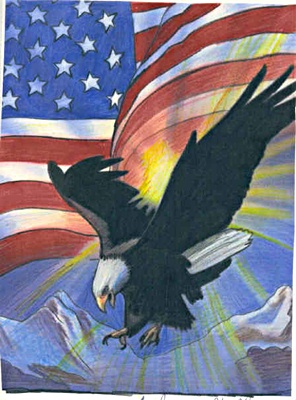 © Andrea G., Middle Village, NY