War in Iraq
October 22, 2008
Close your eyes and think about this for a second, a nice peaceful land where kids can run around free of being worried from anything. Now come back to reality and see what's happening now. We are in Iraq because of 911. This is a major event that caused the U.S.A to go into Iraq for "War." We've been in Iraq for about seven long years now, but now it's not even a war anymore.
We are in Iraq helping rebuild their economy from the past war we were in with them. If we were to leave Iraq now then we would leave Iraq in the middle of destruction and they don't have much money and have little allies so they couldn't raise enough money to rebuild their economy.
Iraq is going through some tough times, and with our help we could fix that. Right now we our helping them rebuild their economy.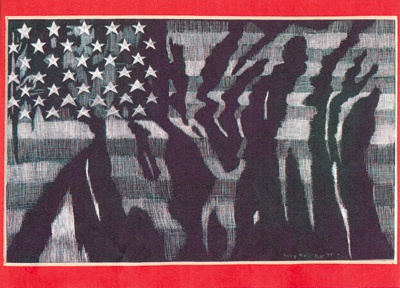 © Anonymous