Congress, Your Thoughts and Prayers Do NOT Block Bullets
June 12, 2018
Six years ago, in a small state I call home, a man fired a barrage of shots inside Sandy Hook Elementary School in Newtown, CT and forever altered the environment I used to call "safe." Since then, it is distressing and unacceptable to know that very little has changed. Three short months ago on a cheerful day of love, kids are once again advised to run to the nearest closet for safety from bullets. They call their parents, friends, and loved ones to say one last "I love you," before they are silenced. Time passes but the same situation continues, now more often than ever. We live in the 21st century where I am devastated to say that the sight of a school shooting on the news does not shock me anymore due to the lack of action from our nation's leaders. Thoughts and prayers are not enough to replace one life, let alone 17. The only thing that will create a healthier and safer country are changes to gun legislation to protect future victims from mass shootings in schools.
For the United States, the tragic shooting in Florida should be a wakeup call for lawmakers, students, and teachers. Carmen Lo, a senior at Marjory Stoneman Douglas writes, "Ten minutes before dismissal, the fire alarm rang for the second time that day. My classmates all wore the same confused expression as I did as we walked out. But then, our confusion became panic when we realized that this was very real and was not the active shooter drill that we had been anticipating. We heard every shot echoing across the campus. We were ushered back into our classrooms and we huddled together, scared and worried for the safety of our friends, for another two and a half hours." The shooter killed over 10 students in six minutes, only to leave empty desks and endless sorrow in a supposedly safe learning place. If the sound of gunshots being present in the daily life of a student is not enough to call Congress to take action, I am not sure what would be, but there has been nothing substantial.
I am not the only person connected to education and concerned about this issue. A few weeks ago another shooting occurred at a high school in Santa Fe, Texas which sparked the debate on gun control in the United States again, and there is talk about teachers being armed with weapons to stop an attack. Contrary to the government's desire, Deb Ciamacca, an AP government teacher at Conestoga High School in Berwyn, Pennsylvania says otherwise to President Trump. "It's an insane idea. To anyone who's ever taught before, it's just ludicrous." It seems as though lawmakers will do anything to avoid changing current gun laws to prevent an incident from taking place again in the future. However, U.S. citizens are offering solutions, but are being drowned out by politicians forcing a policy not favored by the public. In a poll taken by Quinnipiac University, 97% responded stating they requested background checks as a requirement for all gun buyers. Some states do not even require background checks prior to obtaining a firearm, so our government is allowing this omission to be a prime reason for future mass shootings instead of changing current laws.
As the number of mass shootings in American schools continue to rise, it is unclear whether any significant change will be made, but I hope my voice can make a difference. Are we blinded by the power of owning a dangerous weapon? Our founding fathers wrote the Second Amendment to give us the right to protect ourselves, not to open fire on innocent victims. Regardless of your thoughts on gun control, I leave you with this: Since when has the existence of guns become more important than the lives of children?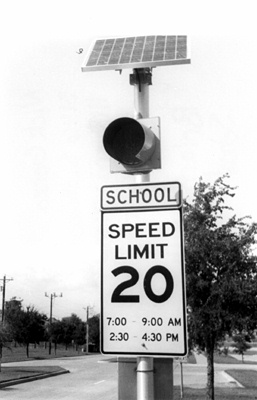 © Nick G., Highland Village, TX