A Homosexual Reality
May 13, 2010
For someone to say "I don't believe in homosexuality" is the same to me as saying "I don't I'm breathing air." Homosexuality and transsexuality are both tolerated and abhorred in modern society. It is verbalized and discussed in politics, it is glamorized and flashed across the media, and it is, by all means, a reality.

So, I can't say I don't believe in homosexuality. But I will say I don't believe homosexuality is a lifestyle that should be glamorized. I don't believe it is something that should be addressed in our politics or the focal point of so much human strife. I don't believe it should be pushed into cartoons my siblings watch or family movies. And I don't believe it is a lifestyle of normality.

But I also don't believe that homosexuality should be treated as monstrous and horrid as most religious aspects have painted it to be. As Christians, do we approach alcoholics and drug addicts with as much fear and hatred as we do homosexuals and transsexuals? Do we scream "hell is your home" and raise mobs against the failing mother or the cheating husband with a porn stash dating back to the 80's? Do we criticize any other sin as hard as we do homosexuality?

No. We don't.

As Christians, we find mercy, forgiveness, kindness, and understanding the best tactic for reaching out to others. We use patience and prayer. We offer guidance and hope. And in these things, we live by faith that God will show himself to those we're trying to approach.

So why should it be any different with homosexuality?

They are, in fact, God's creatures. God made all man the same way and sees all sin equal. He breathed life into them as much as he did into any of man.

So why treat them like monsters?

Treat them with kindness. Approach them and listen with understanding. Gain wisdom and sympathy from their stories and experiences. And don't outcast them, because no matter what, we are all human. We were all born into sin. And whether homosexuality is a choice or genetic marvel, God says "ye must be born again to see the kingdom of God."

Being reborn in every aspect means lifestyle and all.

So Christians, don't terrorize and mock them when you're just fearful of what you don't understand. Don't persecute because it doesn't seem normal. Don't lift your hand against your own brethren in Christ because society wants you too. Open your heart and do what you were sent to do. Tell them about God.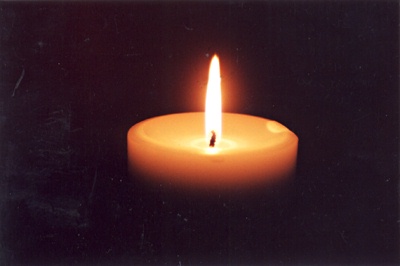 © Ashley D., Philadelphia, PA