Kylie Jenner: Does She Deserve Her Self-Made Billionaire Title?
August 25, 2020
What do Michael Jordan, Bill Gates, and Kylie Jenner share in common? Although these individuals come from completely different areas of expertise, they all have a "self-made" net worth of over one billion dollars! However, some members of this list deserve their title more than others.
On March 5, 2019, Forbes named Kylie Jenner the youngest "self-made" billionaire to date on their front page article titled "At 21, Kylie Jenner Becomes The Youngest Self-Made Billionaire Ever." They were very misguided in this decision, failing to recognize the privileges that her wealthy family played in her success. In comparison to the origins of other "self-made billionaires" on Forbes' list, a better title for Kylie would be a "privileged entrepreneur."
Before Forbes' announcement in 2019, Mark Zuckerberg had previously held the position as the youngest self-made billionaire. In contrast to Jenner, Zuckerberg was raised in a modest setting; he was born into a family with two working parents, went to school, and applied to college. On the other hand, Jenner was born into the extremely wealthy Kardashian-Jenner family and prospered from its benefits. When Kylie was only 10, she made her first appearance of her family's Keeping Up With the Kardashians, which brought her to world-renowned fame.
She became a household name in reality television, lacking the talent and experience required for other young television stars. The profits from that their E! Entertainment show allowed her to deviate from the standard schooling system and path to success that many of the others on Forbes' self-made billionaires list went through. Because of her fame at an early age, Jenner was home schooled, did not attend college, and was able to launch various lucrative partnerships with large corporations such as Steve Madden.
According to Business Insider, Kylie Jenner's company, Kylie Cosmetics, is worth close to $900 million. I do not intend to discredit the work that she put into raising her makeup brand to success, as the beauty industry is a very difficult area to become successful, but the idea that Jenner worked for the entire worth of her company disregards many of her privileges.
The fame of her family kickstarted Jenner's career. As early as 1976, Bruce, now Caitlin, Jenner won the Olympic Gold Medal. Then, in 1995, Robert Kardshian's association with OJ Simpson brought the Kardashians into the spotlight. Soon after, in 2002, Kim Kardashian's scandal made the Kardashian name again into the public's conscience. In other words, Kylie Jenner's family's fame and profits raised her as a rich entrepreneur.
Kylie did not create the entirety of her billion dollar worth. The mistake Forbes made in their decision to give this Jenner her self-made billionaire title represents a larger issue in American society that those born into families of high income remain so for their lives, while those born into lower profit households are unable to attain the same degree of success in the same amount of time.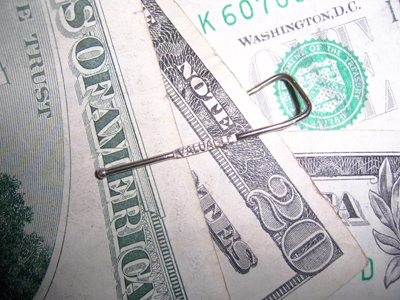 © Valcy E., Stony Point, NY