What Does It Feel Like: Being a part of the BTS ARMY
January 10, 2021
My mother once asked me why I like these artists, BTS. I asked her back, "Why do you like cooking?" At that point, we were both speechless, searching for answers.
On liking something or someone, there's a common denominator; it's the feeling, and it's something so simple yet so ineffable.
There is a certain kind of joy that comes from seeing people do what it seems they were put on this Earth to do. That magic shines around the seven members of BTS when they are performing in a small room, seated on stools just as brightly as it does when they're carrying out an intense dance break at an Olympic-sized stadium.
There's another kind of satisfaction and happiness that comes with watching people who have worked tremendously hard to become masters of their craft and achieve groundbreaking, unimaginable success. I take pride in rooting for these seven people who made everything out of nothing. It's a great honor to witness them make their way to the top.
Watching them do anything, I don't see out-of-reach superstars. I just see a group of friends hanging out, doing what they love. They seem like normal people who spent their youth together and see each other as family. The way they laugh, their inside jokes, their throwback stories - everything is endearing to hear knowing how much they've been through.
Listening to their songs does not push me to think positively or to always see the bright sides of life. Instead, it empathizes with me. It's like sitting down by a fireplace with someone you care about. That warm calming feeling from the fire and the comforting thought of having company is somewhat close to the emotions I feel from their songs.
It isn't something that says, "You can do this. There are better things in life. Focus on those." Instead it goes something like, "You're tired? Me too. Let's get through this together." And that feeling of having support in tough times gets me out of a rut.
They are people whose emotions radiate through their eyes. It connects to their audience in a way I cannot explain. When I see them happy, I think that's what happiness actually looks like. When they're frustrated, I get a sense on how exhausted people can be. They're genuine and people feel it.
While I get joy watching them perform, it's a different feeling to actually know them as normal men who are pursuing what they love to do. It's funny how the entertainment industry constantly tries to discover the formula of BTS' success when it's right in front of them - it's the authenticity of actual people who went through so much and appreciates their fans that supported them on getting to where they are now.
Back then, they produced music at a garage, lived in a cramped one bedroom apartment, and got rejected in broadcast shows for belonging at a small, almost nonexistent company. Now, they face xenophobia, people who discredit their efforts, and a busy schedule with no time available for a breather. What amazes me is the fact that they never stopped trying. They were teenagers who could've wasted their time on video games and sleeping 'til noon, but they chose a track where the possibilities of stumbling and getting lost is high - and they never faltered.
Music is life-changing and their music certainly changed me for the better. It might not be everyone's cup of tea, but it is mine. They turned from high schoolers with aggressive hair colors and eyeliners into a global top group. They deserve it.
For all the lives they've changed and people they inspired, they deserve everything. It's nice to root for someone, and for me, it's BTS.
The question still stands. What does it feel like? Up until now, despite all the phrases I wrote, I still cannot find the right word that defines it. For now, I'd settle with nice. It feels nice.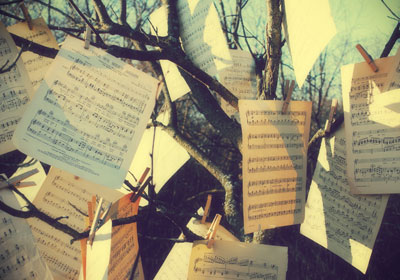 © Olivia E., Alto, MI