dogs are key to happiness
November 26, 2009
I believe that dogs are the key to happiness. The majority of the pets owned today are dogs. Why? What do you think? Is it their cuteness, or is it their ability to put a smile on your face? I am a dog owner; I have a Yorkshire and a Maltese. Both are male and I love them as they were a part of my family. Dogs are said to be a man's best friend. This is very true, they won't be jealous of you, they won't betray you, they won't lie to you, and they will always be there when you need them.

Dogs are intellectual animals that give off a positive vibe. They know what to do to make you They understand everything you say, trust me when I say everything. For example: one day I was in my room with my mom, and we had a lot of papers lying around. My dog came in and stole a piece of paper. As I called him stupid, he dropped the paper, looked me in the face with his puppy eyes, and walked away. In the end, I started running after him and started playing with him. They always know how to make you smile, even when you get mad at them. Other than that, my dogs protect me no matter what. It kind of gets annoying when they bark at other people, but its cute at the same time.

Dogs will do anything for your attention. They are also the best comedians. Whenever my Yorkshire wants to get my Maltese's attention, he starts rolling around and starts "talking" to him. It is the funniest thing to watch. Dogs give off warmth that will invite anyone in. When you have a bad day, all you need to do is pick up your dog and hug it. I guarantee that will work, especially for people who have a lot of stress on their mind. My dog always puts a smile on my face, especially when he chases me around the house. For people who don't have anyone in their lives, dogs are what you need. They will be there to listen to your stories, they will be there when your lonely, and they will be there to fill the empty space between you and your happiness.

There are a different variety of dogs. Guys usually get big dogs like golden retrievers and Labrador retrievers so they can play with them. Girls get small dogs like Yorkshires and Chihuahuas because they're cute and they can dress them up. Dogs are like humans, except they don't give you problems. Most of the people I know have dogs because they say it makes them happy, and it gives them energy. Sometimes just looking at my dog, it makes me smile. Pets aren't just pets, they become part of your family and you become attached to them as they were your own child. When I come home everyday, my dogs greets me first everyday. When you think about it, your dog spends the whole day waiting for you to come home, and that's the highlight of their day. I love it when my dogs start jumping around when I come home. Who doesn't want to see a cute puppy happy?

My philosophy is not only used by me, but by people who have dogs. No matter what, you'll always have one thing loving you. Dogs also care about your health, they don't let you get lazy. They constantly need to be walked, which benefits both of you, they need to be fed, and they need obedience. It's like having a little baby around, which I think is perfect for people who can't have kids. Overall, dogs have the power to make you happy. If you don't believe me, try it for yourself.

P.S. For future dog owners: Beware of the puppy eyes!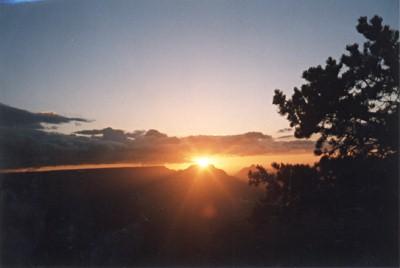 © Amanda T., Scituate, MA