The Downsides of Boyfriends
August 25, 2010
The downsides to having a boyfriend? You've got to be kidding me, right? Being in a relationship is the most wonderful thing in the world, right?
Right. Most of the time. But teenage girls, especially if they've never had one before, tend to over-dream their boyfriends. The expectations are so high. But no one's perfect, and fairytales rarely happen, girls. Sorry to destroy that wonderful fantasy you had of Prince Charming.
The thing is, there's a lot of pressure attached to a boyfriend. People are watching you. They want to know what'll happen between you, whether you've kissed, where you went on a date. Your girlfriends will be especially inquisitive, to the point where it gets a little annoying. They will want to know every single little thing. And people will gossip. Some will disapprove. "I can't believe Sally and Ben got together. It's not going to work, I mean, come on." And you just have to deal.
And then there's the parents. Unless you have the most amazing parents in the history of the world, they will be difficult. Don't blame them. This is new to them as well. They're possibly even more scared than you are. Prepare yourself for some long talks about responsiblility.
And unless you have the most perfect guy and you can talk to him for an hour straight without getting bored (don't you wish), the first relationships tend to be a little awkward. I mean, think about it. If you're like me, you get tongue-tied around the opposite sex. And if you're not, then you are extremely lucky. And I'm extremely jealous.
The first boyfriend is always the hardest, girls. It's difficult, even if you both really like each other. Don't expect it to be easy.
But you'll be fine. I'm sure of it. I'm just warning you, there are such things as downsides to boyfriends. Just wanted to inform you.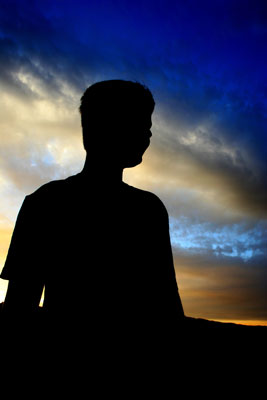 © Monica L., St. George, UT