Understanding in a Relationship
June 8, 2011
A poll from a social networking site asked what the most important thing in a relationship is. The choices are trust, communication and sex. Let's examine each of them and decide which is correct.

The number one in the votes is trust. Trust is when you have faith and confidence in the fact that your lover wouldn't betray you, hurt you or something. It keeps you from having doubts on him and from being paranoid. This makes a relationship strong because it gives both of the lovers the assurances that they are trusted and reliable – everyone needs to feel trusted and reliable.

The one that has been second in the votes is communication. Communication, in my opinion, is not just the phone-calling or meeting in a park or a house. It is more than hello's, how-are-you-doing's, I'm-fine's or any other kind of conversation. It is the way of expressing your thoughts to your partner and his/her thoughts to you. And it is important since it is the way you can express your trust to your partner.

The one who got the least votes is sex. Well, from my point of view, sex is for physical intimacy only. Even though some people say that it's as well an emotional one, I say that there are better ways to express your emotions. For me, sex is not that important in a relationship between a boy and a girl or homosexuals. It is only important in making a baby – if you know what I mean.

It took me days before realizing that none of these three choices is the most important. The most important part of a relationship is understanding. Understanding is the when you weigh if someone's reason is reasonable enough for doing what he/she did. It is when you put yourself in his/her situation and ask yourself what you would do if you're in the same situation. It is when you accept a person for what he/she is. It is what keeps a relationship strong no matter what kind of relationship you have – be it friendship or sexual or something. If you cannot understand a person, you wouldn't be able to forgive, show sympathy or accept.

I'm not saying that trust, communication and sex are not important in a relationship; I'm just saying that the most important thing, in my opinion, is not included in the choices because the most important thing is understanding. But we all have our own points of view and opinions. So what, in your opinion, is the most important thing in a relationship?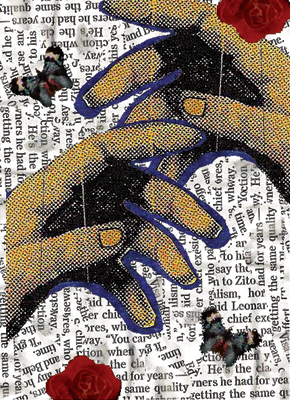 © Christine S., Arlington, VA