Tales of a Heart Conquerer
May 3, 2012
I have this theory that anyone can fall in love with anyone if they try hard enough. Maybe it's not even a matter of trying; maybe it just happens. Especially if you're stuck with this ridiculous personality trait that leaves you with the need to "conquer people." By that, I mean that you have to reach a point where you know everything, or at least as much as you care to know about a person. Then, theoretically, you could put a check next to their name in the little black book in your head and move along. But it's never that easy.
First of all, if it even begins to work the way it should, and you move on, you'd have to be heartless to not realize that the other person has grown attached to you too. I don't believe that God made me heartless. If he did, I wouldn't feel so guilty if I get bored. Then I wouldn't stick around anyway. And then no one would get hurt because I wouldn't be searching for my next victim with the last one still in my pocket.
A lot of times though, you love what you find out. You would be amazed at what people from opposite sides of the universe have in common. So when you're searching for deep dark secrets, you're bound to find more than one person that you connect with.
Say someone opens up to you, then asks you to reciprocate. How can you not? That wouldn't be fair. How could they trust you if you don't trust them? So you unload the burdens you've carried for your conquests. You've seen guys cry. You've seen people cut themselves. Over you, even. And then the person you're telling is heartbroken because he thought he was special to you. And he is special. He is what makes you feel like you're an important part of the world. Without his confidence in you, you wouldn't feel needed. He is another piece to the puzzle that makes you up. But he doesn't understand that, so he leaves. And then you're heartbroken too. And then you have another story for the next guy you fall in love with.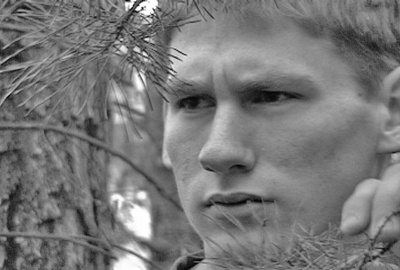 © Philip L., Westminster, SC