True Love is like Puzzle Pieces
April 9, 2013
I always wondered how relationships were supposed to be and what true love was like. I thought I knew. I always thought it was about the way other people saw it or being the cutest couple. But I know it's not about any of that. It's not about finding that perfect guy like in the movies or books. It's different. I know that now.

It's about texts from him making you smile like an idiot at your phone. It's about the way he looks at you with that amazing smile you would do anything just to see. It's about staying up late just to spend time together. True love is wanting and willing to risk everything to be with some one and keep them happy and expecting nothing in return. Every love song makes you smile and think of him. His kisses make you forget the world except for the two of you. You think about him all the time. That's what it's about. Not caring what any one else thinks. He's not perfect and your not either and that's the way you like it. It's like your personalities are perfect fitting puzzle pieces. You want to make him happy and always are thinking of new ways to do that.


True love is seeing forever in his eyes. You see your present and your future and your past is behind you. You cherish every moment spent with him. And miss him when your apart. But you know your never really apart because part of you lives within him and vise versa. That is what true love is about, not the image, lust, or what others think but about knowing some one good and bad and loving them, loving all of them. Accepting their bad and embracing their good and just wanting to spend forever in their heart.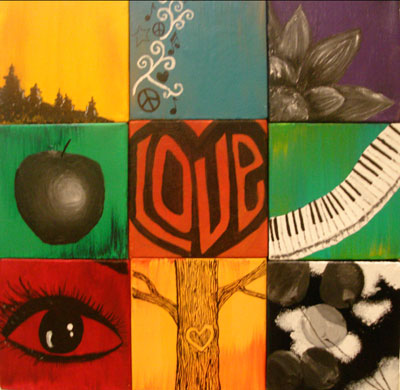 © Christina E., Henderson, NV