More to Love
September 29, 2010
"Hey, did you see that episode of Glee last night?" a classmate asks another as the teacher passes out the history final.

"Oh yeah! I loved it! My favorite character is Puck, what about you?"

"I like Mercedes...'

"That fat black girl?? She's so ugly!"

Okay, what's wrong with this situation?? The fact that the girls are talking during a test?? Nope.

The media is giving the impression that all beautiful girls have to be skinny. Not true! I will admit that Amber Riley (who plays Mercedes) may not be the thinnest celebrity on TV, but she is just as beautiful. And that goes for any plus-size TV star or singer.

When Kelly Clarkson gained weight, everyone started putting her down just because she was confident with her not-quite-skinny body. She is an AMAZING singer. I agree that it is disgusting to be obese, because that is unhealthy. And I feel sorry for anyone who has to deal with that, just like I'd pity those who have to experience eating disorders.

But seriously, what's wrong with a larger body?

Would you go to a plus-size fashion show? (Jordin Sparks was a plus-size model, and she looks great!) What about buying a magazine with only celebrities that WEREN'T size 0.

Keep that in mind next time you decide to judge someone (famous or not) because of their weight/body.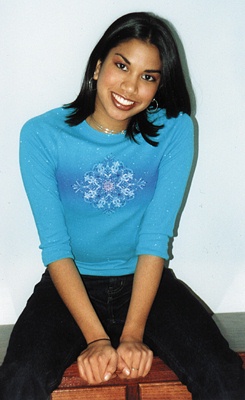 © Sarah W., Greer, SC