Fast Food Fantasy
October 10, 2009
Fast food may taste good to some people, but the truth is, it is terrible for your health. More and more people are eating fast food, which is doing bad things to their health. Some people live in a fast food fantasy, eating it every day, and believing that it is fast, convenient, and inexpensive.

Fast food is very expensive. On the very rare occasion that my family of five eats fast food, it costs about forty dollars. At Burger King, it costs sixteen dollars for two Hamburgers, three large fries, and three bottles of water. That was for two people. My mom can make dinner (for five people) for around four dollars. The difference: twelve dollars and a much healthier dinner.

The expense is not only in money at the restaurant or even money at all. It cost money to use gas to drive to the establishment. It is also very wasteful of paper; all the wrapping of burgers, tacos, and burritos uses a lot of paper, which come straight from the trees.

Fast food is very unhealthy for you. A Big Mac has 540 calories! And are most people satisfied with that? Most people aren't. They go on to have a Medium Fries, which has 380 calories. Don't forget the drink. A large Coke has 310 calories. And you may still want something for the road. A 21oz of Vanilla Triple Thick Shake has 710 calories! You have just had 1,900 calories, and that was for a meal. Morgan Spurlock (Creator of Super Size Me) gained thirty pounds in one month from eating McDonald's everyday for a month. Morgan says that if you just had a burger, you wouldn't be so bad. He says it is the French Fries that are really bad for you.

Besides the fact that fast food isn't good for you, it is also addictive. More and more kids are getting obese. McDonalds is a favorite hang out for teens. And trust me; teens don't just hang out at McDonalds without something to eat.

Fast food restaurants are also very good about attracting kids, especially McDonald's. Ronald McDonald the clown is widely known and little kids love playing in the play area. McDonalds gives out happy meals too, which come with little toys. Burger King is now using a system that you get to scratch a little coupon, and you can win prizes, such as onion rings, French fries, and shakes. Burger King also gives out crowns, so you can be a Burger King too.

If fast food was designed to be quick and easy, why is there a McCafé? McDonalds now has a café, a Wi-Fi zone, and an eat-in restaurant. Those are not things a person in a hurry would use; McDonalds is now trying to lure customers to linger longer.

Fast food is dangerous to your health, hard on your wallet, addictive, and bad for the environment. Through the power of the media, advertising lures in children, teens, and adults to come eat fast food, making false promises of happiness to all who eat it. A healthy, well balanced diet will improve your health and save you money.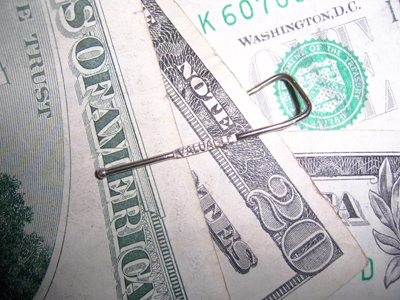 © Valcy E., Stony Point, NY