My Point of View on Facebook
August 31, 2011
Facebook, its here, its there, it's almost everywhere! Nowadays, even 7 year olds have facebook accounts. Facebook is getting more and more popular, even my 6 year old brother knows what facebook is. And I am sure that everyone knows that facebook is the world leading, free social network. But if you do not know, well, maybe you are in your late 60's or extremely outdated. (No offense though.)

Facebook has many benefits. Facebook is a tool you use to connect with people from all around the world. You could communicate with people using facebook chat, facebook message, or just simply post some thing on their profile wall to let them know what's going on around you. You can instantly connect with people; it is fast, simple, and convenient! You can keep in touch with your friends, classmates, teachers (if you want to), family members, the next street's hobo, your grumpy neighbor that keeps on yelling: "get off of my lawn! This is my territory!" or even the Eskimos in the South Pole! With this powerful tool, you could chat online, buy stuff online, or even put an ad about your lost cat online! The possibilities are endless!

But on the other hand, facebook could also be a powerful tool for bad guys and criminals. How? Well, maybe the evil mastermind can leave his or her henchmen evil plots in the messages. Now, we can use facebook to conduct people to commit crime. Facebook also have contents that are not suitable for children and teenagers, these contents include nudity, gore, violence and other mature things that children and teenagers should not touch. Facebook has many games, but some of the games cause people to get addicted and continuously play games all day long. Facing the computer for a long period of time could cause your eyes to be sore and your skin to be bad due to radiation. Now your computer is another version of Japan!

In my point of view, facebook has its good and bad, its all in how you look at it. I think facebook is a good thing, but too much of it just cause you to overload like your malfunctioning computer. Therefore, we must use it wisely.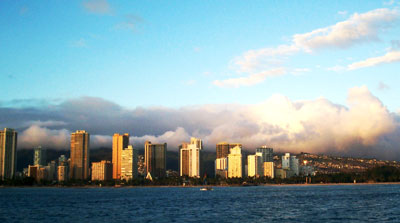 © Stephanie K., Newark, DE