The Art of the Funny
April 2, 2014
Is it just me or is funny not so funny anymore? Is comedy lagging and dragging behind in the mud? Did the jokes that once made you laugh leave your face unmoving? Are any of these true? Well, are they? Huh?

Then you need to study the art of the funny! Just follow these three steps and people will be laughing with you in no time.

Step one: Stop trying. Put down the How To Be Funny For Dummies. Close the wikihow article giving you instructions for how to make your friends chortle. Throw away the joke books. All you have to do is tap into your inner funny. We all have one—just some people have easier access to it than others.

Step two: Redefine funny. What makes you laugh? After all, it's all that really counts. Is it slapstick? Deadpans? Stand-up jokes? Creative dialogue? For me, I have a horrible habit of finding cursing really funny. I don't curse myself and I come from a solid Christian background. Maybe what is truly funny is the farthest thing from our upbringing…?

Step three: Relax. You can always tell when a show or a movie is trying to hard. All you have to do is try not to try.

And there you have it. Follow these three steps and you'll be like the Laughing Man or the Wizard of Awes.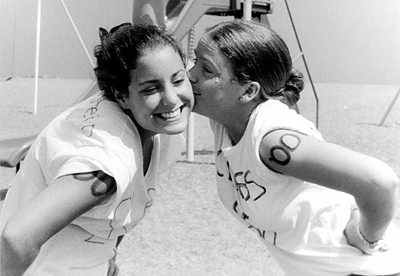 © Jessica M., Marblehead, MA