If I Were Mayor
November 13, 2017
TO: Citizens of Hartland
FROM: Mayoral Candidate Robert Tetzlaff
DATE: 11/7/2017
SUBJECT: Outdoor Wisconsin
If I were Mayor
As the new Mayor of the city of Hartland, the things I am going to focus on is the DNR, our natural parks and park and recreation.
I believe that these three things are important. These are topics that people care about especially in the state of Wisconsin. We enjoy our hunting and fishing and enjoy the beautiful scenic outdoors in Wisconsin.
To start, the natural resources and parks. In the city of Hartland, we have park and nature trails. From the Ice Age trails to parks around the area, we are going to clean up all of these. I will start with the trash and litter. I want to make it easier and more enjoyable for you the citizens. I am going to this by hosting clean up times on the weekends. To bring the community together, we will together cut trees and clean up the woods as the town of Hartland. It will let you guys get to know me and you will also get to know other people in your community.
Next is the parks and recreation. I love all of the activities there are in the area, but I do not believe there are enough in the Hartland area. You have to drive to Waukesha and Brookfield to do things such as golf, paintball, frisbee golf, and more. I want to bring more of these activities to this city. I believe that the more activities we have here the more possible revenue and people we can bring in. My plan is to bring a paint ball arena, mini golf course, skate world, and bowling alley to Hartland. As kid I was always looking for something to do.
Lastly, deer hunting is a tradition in the state of Wisconsin. The problem is when you look throughout and around there are not many places to hunt. I want to purchase a section of land and have it be a public land for hunters all around the area. I think that would be best for hunters in Hartland.
What I am looking for is what makes the citizens of Hartland happy. To do this I am going to have a meeting organized to get the opinions of others. I like to hear what others would like to do.
This is just the start to my projects and issues as mayor. I would love to get the things that are most interesting and fun in the state of Wisconsin. Then later come back to the important issues. My goal is to bring the community together.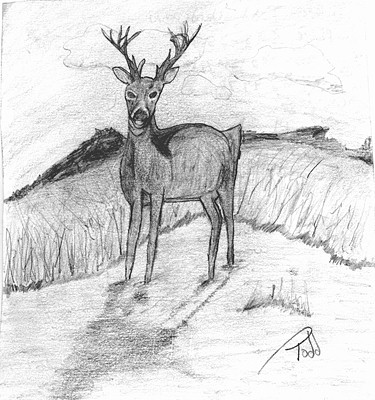 © Todd V., Neoga, IL