You say Homosexuals don't deserve rights as Americans?
April 13, 2009
Do you realize what you're saying when you claim that homosexuals shouldn't have rights?

It's like saying that someone who is from some other religion does not have the right to their religion.

If you have the right to be Christian, and you have the right to be heterosexual, then our friends should have the right to be of whatever religion they want, and should have the right to be homosexual, or bisexual or whatever they want.

Moreover, we are talking about humans here, people! They are not asking that others live like they do, just that you don't call them names, and other cruelties that are just uncalled for!

People try to be nice about asking a simple favor, being treated like a human, and you can't even give them that? Who gives you the right to do that?

No one is perfect. I don't care what your sexual orientation is, what your religion, what your IQ, what your ethnicity, you are flawed. I am flawed. Our friends are flawed. And since we are all flawed, we are all equal. Since we are all equal, you can't decide who should have rights and who shouldn't! Are you really so closed minded, that you can't treat others as you would wish to be treated?

I'm very upset now, because someone I thought was a decent person, has basically said that my friend is not human enough, not American enough to deserve rights! Is that what Christian America is today?
Because if it is, I want nothing to do with it.
I know for a fact, though, that this premature judgment of others is not what constitutes Christianity, it is what constitutes a poor image of reality. People are people. Everyone is different. Humans are humans, no matter who they love.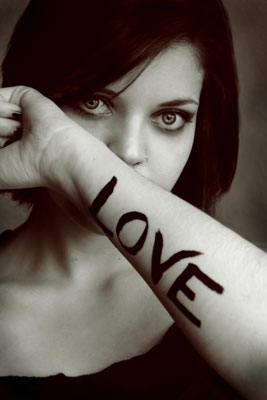 © Michelle B., Blairsville, GA