God: Judgmental or loving?
September 10, 2009
So often, we paint Jesus as a picture of Love, and God as picture of anger. How can God be Judgmental and Loving? What is love? Lately I have been studying and praying about God and His love. I am amazed at how loving God actually is. Here are a few things that I am learning about God, judgment, and love.

God is perfect and holy; therefore He can not be involved in sin. He must judge it, He can't accept it. If God accepted sin, how could He still be holy and perfect? God is not going to go against His nature. God is consistent. He must deal with sin. It's true: God is scary, big and powerful.

However God is also love! He does not just love, He is LOVE. God (Love) created us to love Him and be loved by Him. We were made to love others and receive love from others. Love is the big picture!
So why would God make us, if He knew we were going to fail? He knew we would sin, and He knew we would reject His love. Why didn't God just make us robots? Then God could love us and always be loved with out the big sin problem.

The thing about God is: He wants REAL love. He doesn't want a bunch of people to "love" Him because they have to. That's not love. God wants us to choose Him. God gives us a choice to love or not to love. Sadly, humans have chosen to turn away from God's love by sinning. Sin separates us from God. God hates sin. It's the opposite of LOVE; it ruins our love relationship with God.

The good news is that God still loves us, even when we are separated from Him. He loves us the same, and He wants our love. He knows what real love is! He doesn't want to send us all to hell, because of all our many Many mistakes! So what did God do?

"For God so loved the world that He gave His one and only Son, that whoever believes in Him, shall not perish but have eternal life." John 3:16. God is Love. God loves the world. God sent His Son Jesus, to die for us. Jesus took on all our sin. Now we can know God (LOVE).

"God demonstrated His love for us…" "By this we know love, because He laid down His life for us" 1 John 3:16 God demonstrated his love, so that we could know love. So that we could know Him! What's the point of being loved if you don't know about it? God showed us His love so we could experience it.

Salvation is not about saying a prayer and doing whatever you want for the rest of your life. God is much deeper than that. God's love is real. A relationship with God is about accepting God's love, loving God, and loving others.

The point of "doing works" is not a burdensome list of rules. It's simply reflecting God's plan. When we do what is right, we are demonstrating our love to God. God wants a relationship with us. He demonstrated His love by sending Jesus. Our end of the relationship is to love God back, by demonstrating our love.

God always gives us a choice. We don't have to demonstrate our love, but if we don't want to, can we really call it love? The rules and commands don't save us! Jesus justifies and makes us holy through His blood. That's why a holy perfect God can be our friend.


"Faith without works is dead" because a relationship with out love is dead. Love should be put into action. We can't love with out God's love. When we receive God's Love, we then have the capacity to love God and others. "We love because He first loved us!" 1 John 4:19

There is only one way to Heaven, and that is a love relationship with God, through what Jesus did on the cross. Even in Deuteronomy (An old testament book, full of rules) the heart is the most important thing. It mentions your "heart" forty-three times! It was always about a love relationship with God.

What happens when we mess up and sin again? Another awesome thing about God is that he can take a bad thing and use it for good. He can take your sin and use it as a love opportunity. It's a chance for you to repent and once again try to live out the love. It's also a time for God to love you, by forgiving you, even though you failed.

It's really all about love! The more I read the Bible the more I find about how loving God is. There are countless verses and stories! I recommend reading 1 John, or better yet the whole Bible! Its just one love letter after another.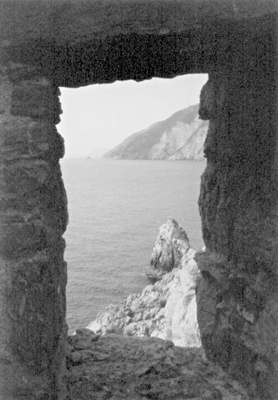 © Gabriella B., Montreal, WI