I am the bottle
April 20, 2009
I am the bottle, and you are the consumer.

You walk along the aisles scanning quickly.
And then you calmly pick me up, examine me,
And express your approval.
You then toss me into your shopping cart.
Continuing along you add other items
Throwing them on top of me, tossing me from side to side.
I slosh and I fizz and I bubble.
Turning sharp corners my contents, all representing
My emotions and feelings
Crash into each other, causing me to become more and more
Confused.
But I don't mind.
I know that in time,
I will be needed.
In time.

Finished shopping?
Wait, you found other items more important than I?
Well it's ok. I don't mind.
Then,
Carelessly I am placed onto the moving conveyer belt.
Grabbed, priced, and bagged.
I only cost 99 cents. Nothing. Worthless.
Just a girl.
Just a bottle.
Suffocated in a plastic bag.
You drag me to your car.
Pop me into that overheated trunk, and
Drive me home.
And place me in a cold, lonely, smelly place.
I think they call it a fridge?
I'm just a girl.
Just a bottle.
What do I know?
Then, completely unexpectedly…
You pull me out.
Place me in the crook of your arm.
So that both of your hands are free.
Grabbing up that oh, so fine…
Uhm, what do they call it?
Oh I don't know.
But its a lot better than I.
And finally. After all this time.
You open me up…slightly.
And everything comes out…
Foaming at the mouth, I roar.
And all of the things, the feelings that I kept
Bottled up inside.
Are now let out, onto you.
All because you didn't seem to care.
Nor did you see me as anything more than what I
Appeared to be.
Yes I am just a girl.
But I could…should
Also be your most prized possession.
Otherwise…Don't even bother with me.
Because eventually
I will come out.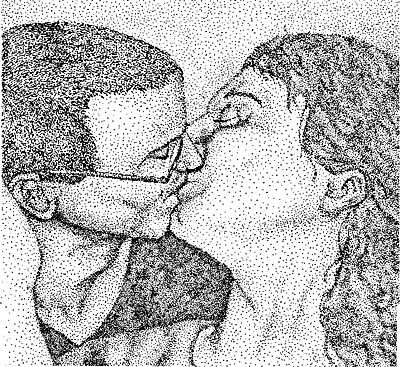 © Amanda H., Rogers, MN