The Sound of Nothing
May 8, 2009
See: I'll never hear the wild hooves' thunder,
Nor whispering the trees' simple wonder
By the old pasture under settling light,
And all of it waving with winds asunder.

No. I'll hear engines, instead, and hold tight
While rapidity swells on our way tonight,
As, with millions more, on the interstate,
We go home, past naught and construction site.

I'll hear static, too, when signals conflate,
And, eyes half shut in our dead mental state,
We kill all our dreams before they can pass,
Before we can sleep, deceased and sedate.

And I'll hear nothing, blaring through glass,
Through windows with views of asphalt and grass,
Growing dead, and grey, with some raw warning,
Painfully loud with the hues of impasse.

And louder still on a snow-bright morning.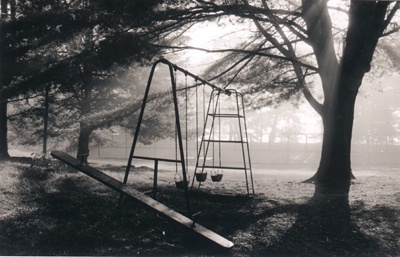 © Steve S., Marblehead, MA