Highschool
May 31, 2009
This beastly school is a home of chains.
It is full of insecure paths and many broad lanes.
It molds you- transforms you- to the person you'll forever be.
At the same time it's damaging you- though this not many people see.

Education? No way. Many of us have lost that purpose over the years.
Our main goals- our main reach- is popularity, I fear.
The strive to be well-liked is a race not easily won.
Though all of us are thrown into this mess, its come to the point where its lost all its fun.

Backstabbing, gossiping, threatening jerks
We all attempt to act the same, since it has so many perks.
But there's always someone who will throw you down, and put you in your place.
Each rude rumor and those hurtful views are as painful as a slap in the face.

I need to escape- forfeit this game.
Everyone's an evil clone- everyone's the same.
Well, I don't want to be this way for the rest of my life.
I don't want to be selfish and mean, for I know it isn't right.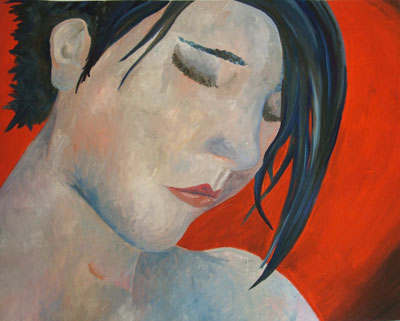 © Lindsay S., Billings, MT