The Story Of My Poisoned Earth
June 17, 2009
I depicted a plan, so wild and free, for my beauty has no scale,
Thus full of splendour I did devise a land adequate to hail.
From valleys wide and swooping, and hills so strong and sure,
To creatures; quaint and simple: not tame, though need not cure.

I wrote a script of love and woe, form which my world was knit,
But yet I could not leave it, for my creatures were not lit.
So soaring angels of the sky, I made birds of brave and heart,
And rippling urchins of the deeps were fish of stealth and part.

I sculpt'd a land of peril and peace, to lead my beings on,
Its twists and turns would surely keep them bounding on, and on.
So auburn stretches and emerald blankets formed on trackless lands,
Then writhing blues engraved and filled I impressed with my hands.

I sung a song of hope and evolution to bring my world to breath,
Hence lands and creatures rose up high as life held hands with death.
Its leaders came and made their names as the voices echoed around,
Though as the song travelled 'round the world, its lyrics altered sound.

I made a world of truth and love, for which was my greatest yet,
But as it grew, as spirits do, its path distorted and challenges were met.
My script rewritten, its shape unstitched, the chords of song did clash,
I guess my world was mine no more, still for my love it did not slash.

I watched my earth sacrifice all I had bestowed it with,
Want and take - not help and make; now grab, though it used to be give.
My valleys wide and swooping: ripped, squandered and slain.
My creatures; quaint and simple: lost, misused and in pain.

I think of how my world has lost this battle of good and right,
Surely the minds of earth are not encased with the darkest night?
Surely the souls within the hearts of man can find amend?
Stop poisoning this world, I say; it is not yours or mine to end.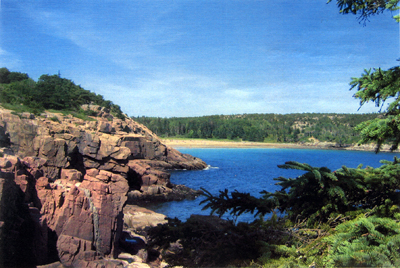 © Annie Y., Northborough, MA