Those Who Judge Me
MAG
July 15, 2009
I'm like those who judge me.
I laugh when I hear a joke I like
I cry when I lose someone I love
I want to be surrounded by friends, not empty spaces
I hide myself inside a marble shell
I don't trust those who are kind to me
To be myself is not in my agenda
Instead I fight to stay hidden
Behind crumbling walls
Of marble, granite, and pieces of my heart
Am I human?
Why, yes I am.
I fret for today and hope for tomorrow.
I make mistakes that haunt me.
I make friends
I lose them.
I shoot for the stars
But I land back on the ground.
I dream of the future and repress the past
I'm like those who judge me.
They look at me
Porcelain people staring at a body of clay
But do they not see that we both bleed red
We dream in pleasant places
And sometimes in dark valleys
I'm like those who judge me.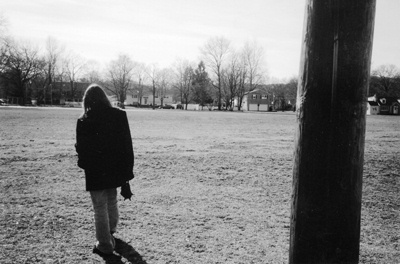 © Rosalie P., Pompton Plains, NJ