Picture Stories
MAG
August 5, 2009
I yearn for pictures
To tell me of my past
And recite the stories
That no one likes to hear.
Those stories,
You know,
That make you cringe
With merely their thought.
The stories of one's
First steps,
Babbled words,
Potty training,
And first haircuts.
Or when they threaten to bring out
The pictures of your bare butt
Lying on a changing table looking up
Curious of a world which is
Incomprehensible
To one of any age.

I yearn for these pictures,
To hear the stories
In her soft voice as she would relay
Her cravings during pregnancy
And her thoughts before delivery,
Or maybe even that one time when
She found my pink chalk drawing
I hid behind the toy box.

Now her stories are of the chilly winter winds,
Blowing a cocoa-less frost across the loneliness,
Or the pitter-patter of animals scavenging across the
Aged earthen mounds.
Sometimes she even tells of adolescent voices
Both young and old,
And yet still confused and confounded about
That event.
The one end.
The one that brought them to their knees,
And led them to the spot where they kneel now,
Pleading.
Wanting.
Begging.
Conversing … in tears or strangled voices.

My memories now are of stilled photographs and
Faint hints of her scent,
Old T-shirts,
and popular movies.
And of nights in the kitchen,
Only to settle down to read,
Waking to
Chilled mornings and cold quilts,
With ice cream for breakfast
And chocolate peanut candies for dessert.

These are our stories,
Told by the winter's wind,
And sequeled by the spring's breeze,
That promises to
Always
Play on our memories.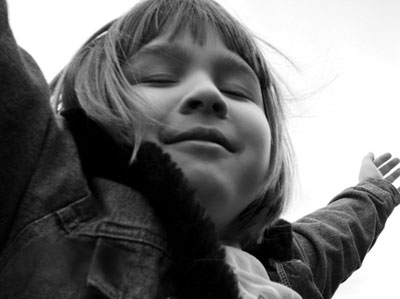 © Morgan C., Fridley, MN