In a Single Night
August 13, 2009
A single candle
Is set in the middle of
A still, dark, silent night,
Creating a halo of blurry light
Around a single flame.

A single breath of wind
Carries away an ember,
Feeding, nurturing, keeping it alive,
Until it lands upon
A single dry branch.

A single ember
Alights the dry branch,
Setting flickering, burning it bright,
Placing in the dark night
A single bright sun.

A single CROAK
Sounds so very near
Joining, singing, making a
Symphony of sounds in
The single silent night.

A single smile
Shows upon a wonder-filled faced,
Splitting, curving, playing
Upon the face of
A single Me.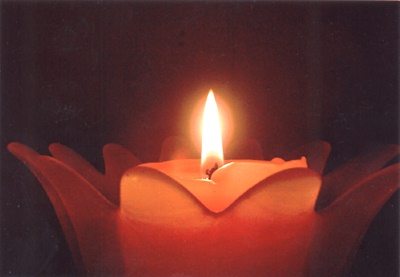 © Sayda C., North Bergen, NJ