Everything Man
August 13, 2009
I am unstoppable;
I am an unbridled force of nature
I make evil doers revile me
And the upright idolize me.

I am a trailblazer
Marking my path through the countryside
For all to marvel and wonder
Like a bolt from the fingertips of the heavens
With the deadly precision of a viper
And all of the intimidation and threat of the Iranian nuclear program

I've snatched feathers off an eagle
Wrangled sea turtles with my bare hands
Fought off the most dangerous beasts imaginable.

I've trekked across many landscapes.
I skate across oceans, sail across lava;
In the morning, I jog to the store,
And then I fly into space without pause.

Starlets and celebrities fight for my attention;
A-list stars are reduced to stammering fanboys in my presence;
Michael Jackson once asked me for my autograph.

I soar with the eagles;
I swim with the sharks;
I can look a supervillain and Death himself straight in the eye.

But even I was stopped cold…
When she looked my way.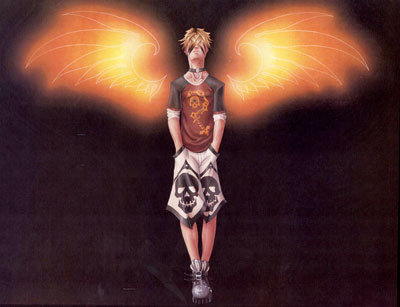 © Raul R., Monte Vista, CO