Falling Apart
August 20, 2009
sudden anxiety
followed by blushing cheeks.
a little mistake
and my secret leeks.
i'm not what i said
i kno that i'm weak.
you should just leave now
i'm not what u seek.
my world is spinning
it's out of control.
i'm building a wall
my heart's on patrol.
i'm sorry i'm paranoid
but i see the girls stare.
i act like i can take it
but i really do care.
u deserve someone better
one who can truley be there.
i don't want to leave
but i'm though with this scare.
ur love is an addiction
and i'm though with this drug.
cuz when i was down
i just needed a hug.
u see us married
with our live's to achieve.
but i'm not looking for that
now i just wanna leave.
so many people
say we look cute together.
but that's just a marage
we are broken forever.
our connection is shattered
my heart's beating slow.
my stars are falling
and it's tied with a bow.
my dreams are of falling
down out of the sky.
but when i wake up
i ask myself, "why?"
death is approuching
with a gun to my head.
i should just end it now
i'm better off dead...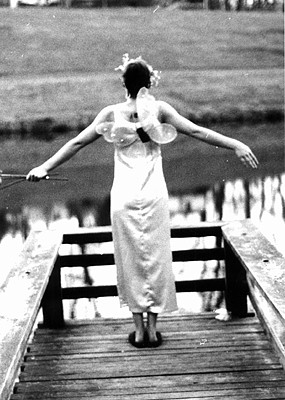 © Jessica T., Cincinatti, OH