Dust to Dust
August 31, 2009
I feel the gap reaching ever closer,
Enfolding upon our lives,
The feeling of departing all that we've made
Rips our souls apart.

There is no patch, no pin and thread
To fix the rip in us,
Our pendulum swings, it slows down,
And falls to rest for us.

Little by little, bit by bit,
We fall ever closer
To the end we see, but cannot reach,
The end of our forever.

Our dreams of happiness and evermore
Begin to slip out of grasp,
Feelings we thought would last through time
Are at their final act...

A gale of wind blows through our love,
Blasts it all away
To a place of love forgotten yesterday
And a place of eternal rest.

A state of nothing, a blank white slate,
We drift on without aim,
We make our ways as expected
Without feeling passion.

The day draws nearer to our breaking point,
Our point of no return,
My fear grows less and less, my darling,
It flows through your veins.

The crushing blow is almost upon us,
It's visible to all to see,
Watch, enjoy the dramatic countdown,
The happy couple breaks.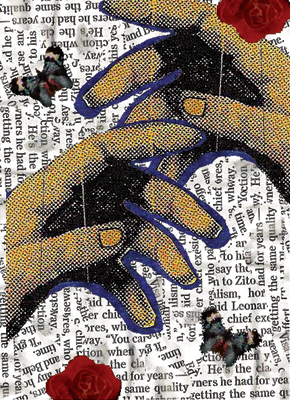 © Christine S., Arlington, VA