Random writings of my troubles
February 20, 2010
Here we sit, our thoughts the same
On each other, but this is no game
You in your room and I in mine
Different houses, yet the same time
And you are trying to keep me.
And I am trying to let you go.
You stayed the same, you always do
But me, i am the opposite of you
Opposites attract, yeah what a lie
And I could never keep you or die
You begged, you pleaded, you cryed.
I refused, I walked, then left.
And no matter what you do I won't..
Won't come back, bc I don't
Need, want, love you that way
My hopes and dreams blew you away
And you say "I'll change."
So I say "You can't."
And after leaving, after all this
I can't move on, it's you I miss
The memories keep me
They make me see
That I love you, but we cannot be.
That it's gone and I must leave to.
I say sorry, but i still feel
The same and you still dont heal
So I have to go, have to leave
Or my poor heart will much decieve.
All this I think of, sitting here.
And you are to, in your room.
Much can change, we arent the same
Yet we hurt and feel the same pain
And all I know, from sitting here
What I wanted is my biggest fear
Bc you are trying to keep me.
And I am trying to let you go.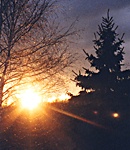 © Christy S., Germantown, NY