I've always wanted...
MAG
April 9, 2010
I've always wanted to write a good poem
That would unhinge your jaw and knock you off your feet,
That was arranged in creative stanzas so nice and neat.
That would make your hair stand on end and your mouth would foam.
Publishers with itchy palms would scratch their pens
On the dotted line where my name ends,
And missing relatives would come out of their dens
Swearing they baby-sat-me-once and I could make amends.
Because their time is worth my money.
I would be a household name.
But I don't think it would be the same.
My mind would be dark though my security sunny …
So I'll just stick to record players & the smells of a good coffee shop
And hope that the good poems just stop.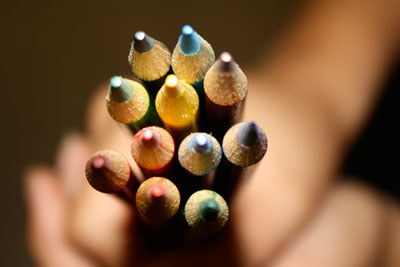 © Krista S., Newport Coast, CA