Erased
June 5, 2010
Where do words go when they get erased?
Do they go to some secret and faraway place?
Or go into your eraser- is that what they do?
Waiting patiently there to be born anew?
Do they climb up your body, and back into your brain?
Do they just fall off of your paper, with patters like rain?
Do they hide under desks, make homes under chairs,
Do they sneak into your clothes through your rips and tears?
Do they fly into the sky, float off all about,
Til they find a new pencil from which to come out?
Are they stored by some person, in boxes, on shelves?
Well I guess we'll never know,
Until that day comes,
When we get erased ourselves.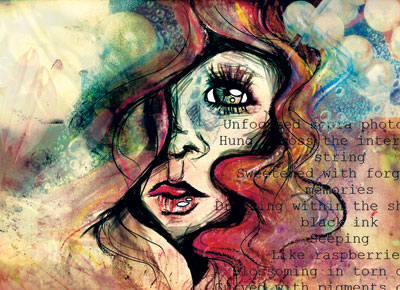 © Victor K., Las Vegas, NV