Lover's Death
June 12, 2010
I can't believe this,
Oh! How much I will miss,
your smile on your face;
now your without a trace.
Why did you have to go,
through all that snow?
Maybe you'd still be alive,
if you hadn't taken that drive.
Why did you die?
Was it because of I?
Did I make you get in the car,
and go so, so far
away from me?
Why didn't I just let it be?
I did want you to go away,
but only for a few hours that day.
So that I could give you a surprise!
But since your demise,
I have it locked in my heart-
what I wanted to give you from the start.
The love of a person, uniquely me,
I was positive you would see,
how we could be together,
forever and ever.
But since you have passed away,
I will go with you, I cannot stay.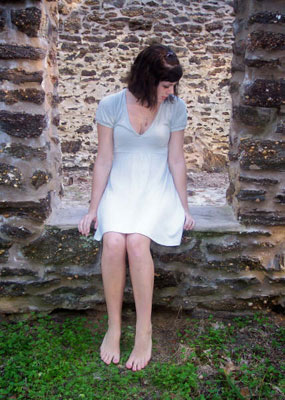 © Katie S., Vineland, NJ