Hit and Run
January 9, 2011
He had never been in love before. Then this girl stepped in his way.
She gave him something to think about from night right through the day.
He never trusted anyone, only this girl that stole his heart.
But he believed he was falling too deep, that soon this dream would be torn apart.
So he met her at their favorite place, the spot beneath the tree.
He said the words that broke both their hearts, "I know we aren't meant to be."
He spends his days burning bridges, ruining pathways through his life.
He spends his days finding sharper objects and today it was a knife.
He took the knife straight to her heart when he told her they were through.
He started to leave, when she shouted, "I'm the one that was meant for you!"
He turned her way and saw in her eyes, the regret he was feeling in his.
He stepped closer, stared into her blues, and said "I don't want any of this.
You were never the girl that I wanted for life, the girl that was meant for me.
You were never the girl that made my day, or the girl that set love free.
You never were the one that came to my mind, spinning it when you said 'hi',
and now, you are the girl that deserves to hear, 'goodbye'."
After the harshness he spat through his words, he started to run from the past.
It was only then that a car came speeding, as he dodged it easily and fast.
But within the second, he heard the screech, and he whirled himself around.
Just as the car drove out of sight, he saw the girl laying on the ground.
He ran over, taking her in his arms, as he felt a tear roll down his face.
He could feel his feelings rushing back from the touch of their embrace.
Her eyes were closed, her breathing jagged, as he shouted, "Open your eyes!"
But she just lay there, sinking further, as he began to confess his lies.
"I'm so sorry, I love you so. I wasn't able to handle the risk.
I treasured you more than my life, and every memory holds a kiss.
You were the only girl that made me feel the strength within my heart.
I'm so sorry that I tried so hard to pull us both apart.
I wish I could have only accepted that the feelings I felt were true.
I'm so sorry you followed me... I wish you only knew.
I wish you knew the way I felt, the words I never said.
But now it's my fault that you're laying here, your shriveled heart, dead.
Always know that in my mind, you were the only thought that shined.
Always know that you taught me to love. You were a special one-of-a-kind."
He leaned down, and kissed her lips, as his strength began to go weak.
Then slowly, she opened her eyes, and lifted her hand up to his cheek.
She wiped his tears, and touched his lips before her world went black.
Her last words spoken with a smile on her face, she said "I knew that you'd come back."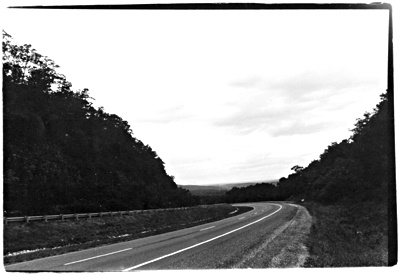 © Courtney R., Great Falls, VA