Things You Should Believe
April 19, 2011
"Tell me" of all the things,
you do not think you can achieve,
and i will in turn tell you,
of all the things you should believe.

"Life is" not some meaningless facade,
for you to carry on worthless games,
never believing in your own "greatness",
in your own potential gains.

"Not enjoyment" for the soul,
is NOT what i ask of you,
souly that you might strive,
for things currently a strew.

"Art is" all good and grand,
in it's thoughtless views of the world,
but did you ever ponder,
beyond this cold and empty pearl?

"In the" worlds ideals,
they would have you flutter through life,
but i would tell you,
to instead search for meaningful strife.



"Footprints that" are remembered,
are by those who sought for day,
but footprints made by those like you,
will soon be washed away.

so then-

"Let us" both commend,
to live our lives not only for pleasure,
but for a greater purpose,
which no one else can measure.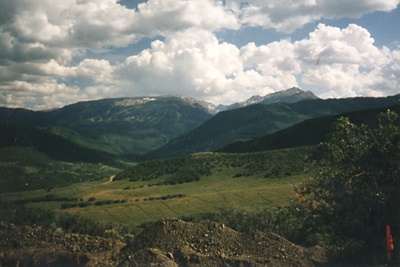 © Photo by Michael B., Denham Springs, LA