Stains
April 30, 2011
You're like the remnants of an avalanche
Over my tongue
And I can hear the silence, silence
Oh dear, what have we done?
And I don't even know how
to let my eyes be on your face
Does anyone even know how
We've changed the human race?
Or have we?
Or are we?
The shift of a grain of sand.
Or could we?
Be a silent boom, an implosion of
some planet?
I hate you
Not you,
just the scent of you that you left behind
the ghost, like when you stare at the sun
Even though mama says don't
But you do because your eyes can't get enough of raping what is put before them
Of milk at the bottom of a teacup
it sours you know
the bleached lace...
I'm not real?
Am I real?
Am I something, because I am a second older now?
Wait, another went by
Do you still love me?
I'm 7 seconds older dear
Are you going to creak like dry faded wood of a rocking chair?
Will you ever be a hero in being nothing?
What happens between seconds of greatness?
You know, the moment before the bullet pierces the skin...
Bullet- it's always reminded me of swallowing rusty cold metal
Did I mention I hated you?
I love you, love you, love you, take it back!
Un-slap my face, un-tear this lace
It was lacy you know, what I was saving for you. You would have liked it, I think, but I didn't know how much you could take before
you would just
Take.
How much I could give
like the give in your skin when I pressed it...
We are so heavy
We are so heavy we weigh almost nothing
Would it be okay if I tore at your skin?
Would you mind if I licked your bones?
Would it be more perversion than what you always had on the the table, what you slid across to me as you licked you lips
rocking hips
bone-fragment-chips
splinters-piercing
but not so sharp
TOO SOFT, TOO WET
like kisses, they are so close
but they are not the closest you can stretch skin
and skin, you can feel pain when you stretch it
You wanted to break my skin! My secret skin!
My flesh...you wanted to tear it!
How could I let you?
I would let you, it's my womanly duty
But I would never forget we are all bones
And if bones are living,
like they say in science books
how long after we die
are our bones dead?
Do bones die?
And when I feel my heart break
you split it like an orange
that's right, don't look away, you took the time to peel all the skin off my heart, the rind.
It's scented just as sweet you know
And you dug you fingers in at the segments
and pulled at the seams
and I heard the fleshy sucking noise
And closed my eyes to your eyes, they were on me
And let the juice run down my chest,
down a breast,
over the curve of my hips,
into my belly-button
(it would flood there and spill over)
down my legs and puddle around my feet
I was embarrassed
I couldn't get the stain out
the smell out
YOU out.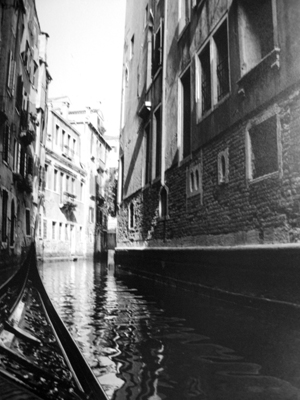 © Nick P., Apple Valley, MN